Oil & Filter Change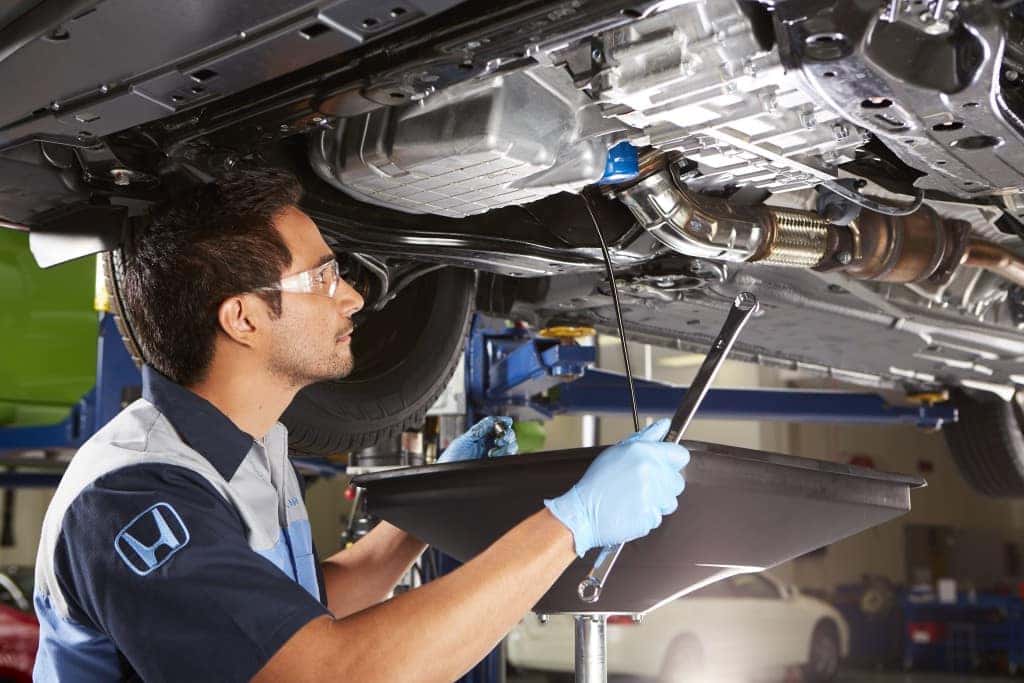 Keep your car running as smooth as possible by taking care of the oil and filter in your Honda!
Oil is possibly the most important component of your Honda vehicle – don't neglect the oil in your car, truck, van, or SUV!

Brake Inspection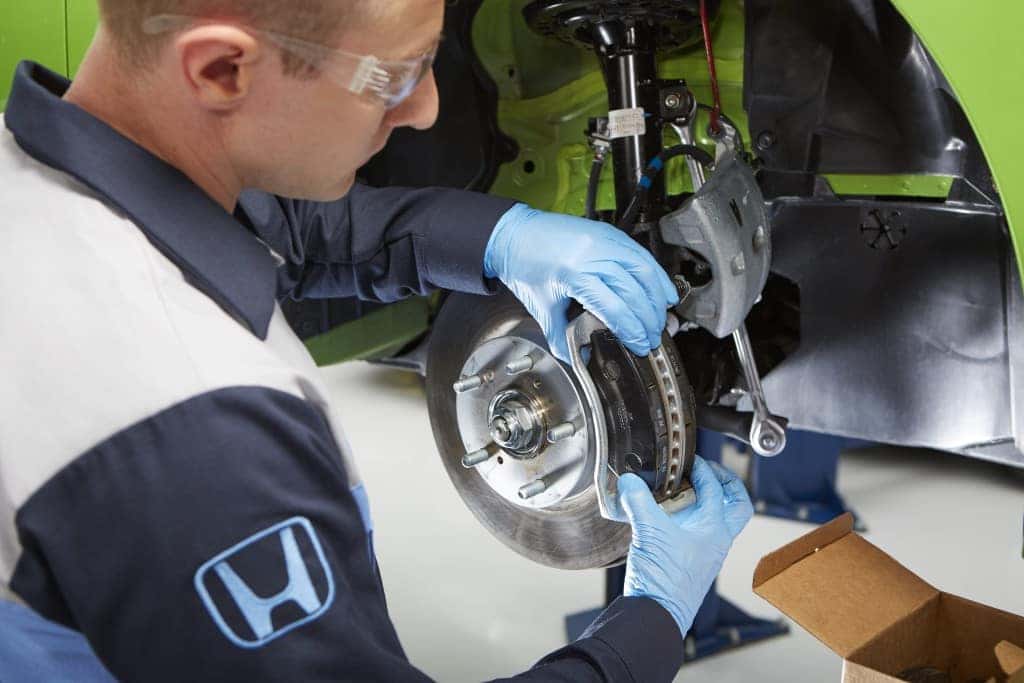 Ensure your car, truck, or SUV is as safe as possible with regular brake inspections at Kelly Honda.
Brakes have many components (brake pedal, brake fluid, brake hoses, etc…) and if any component fails, your safety and the safety of your passengers may be at risk! Don't take the risk – get your Honda's brakes checked out today at Kelly Honda in Lynn.

Tire Rotation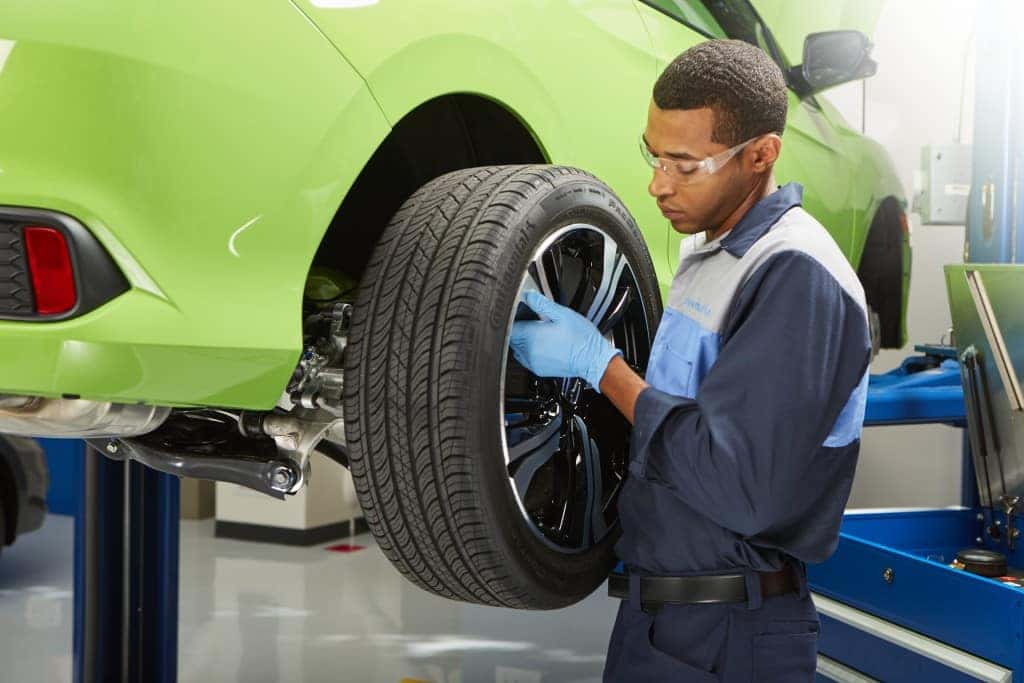 Why rotate your tires? Tire rotations done at regular intervals as recommended by your owner's manual will save you time, money, and problems!
Without tire rotations, your vehicle's wheels can cause uneven wear, which makes fuel economy suffer and shortens the life of your tires – costing you more money a lot sooner than you expected. Simple tire rotations can fix this.

Engine Air Filter Replacement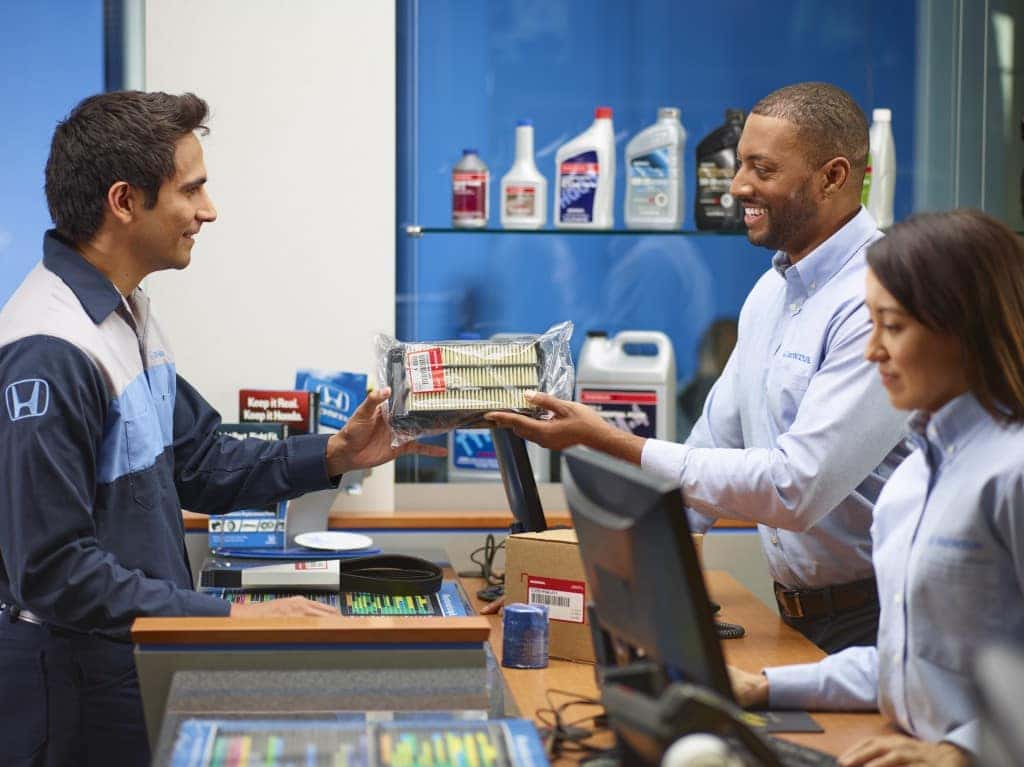 Your engine air filter helps keep dirt and debris out of your engine, saving you on expensive engine repairs! Air flow is very important in every (Honda) vehicle, and the engine air filter is your vehicle's best resource for keeping the dirt out.
Additionally, you'll find vehicles that maintain their engine air filter have better performance, fuel economy, and less engine issues altogether!

Battery Testing / Replacement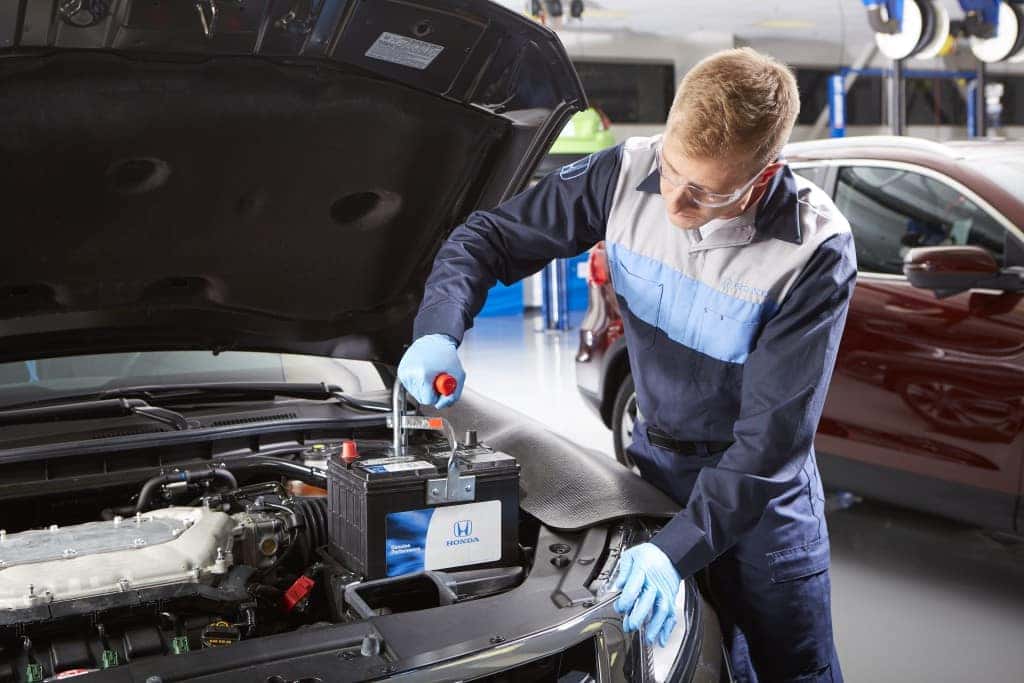 Car batteries, simply put, start your vehicle! Not only that, but once your engine is started, the battery is still responsible for powering your vehicle's electrical systems.
Not much more needs to be said about the importance of your vehicle's battery – maintain it as often as possible and if you have any concerns, stop into our Kelly Honda dealership for your battery test and, if needed, replacement.