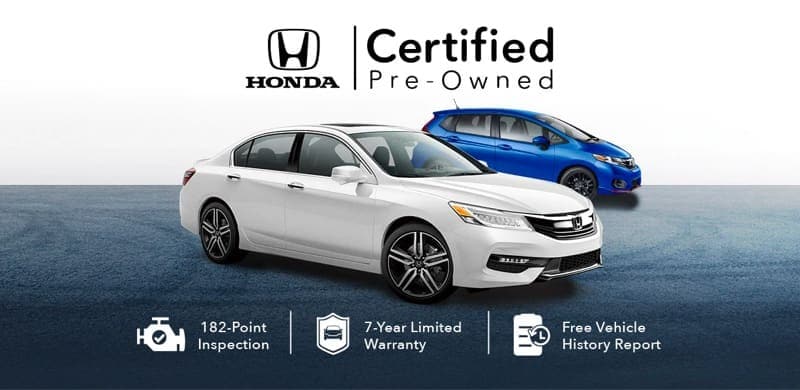 Certified Pre-Owned
Nothing compares to the quality of a Honda. No other program comes close.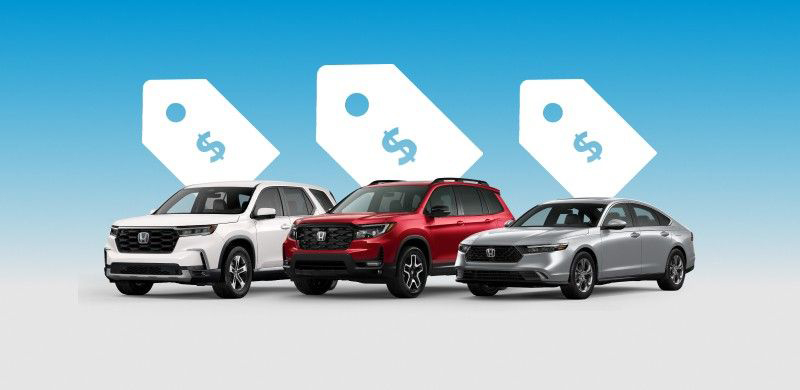 Current Offers
See this month's featured current offers going on now on new Honda vehicles.
Our Reviews
This was the first time I visited Kelly after 25+ years at Cambridge Honda. We recently moved to Swampscot and I am very pleased with the swift & effective service facilitated by Bruno. On a Friday night at 7 I was gratefully surprised that the shop was still open & i could take it in and describe the problem. Bruno assured me that my Odyssey would be evaluated in the morning and he would call to let me know the results. In spite of technical difficulties on my end, he nevertheless patiently persisted and all was repaired by Saturday afternoon! Incredible! I am pleased to have a new Honda team close to home.
I purchased a new Honda at this dealership within the last month. I picked it up this week. My salesperson, Diego Vasquez was fantastic. He took his time throughout the sale, answering all of my questions and reassuring me that I was making the right choice. When he said my car would come in within 4-6 weeks, he was right on the money as I got it in 4 weeks. When I was questioning all the safety features of a new Honda, he went over each one and assured me they would be in my chosen car. I was so happy when I got my car. Again he took the time to go over everything with me, answering my many questions. My new Honda is exactly what I wanted. Diego and Kelly Honda are the best. I definitely recommend them.
This is my 2nd time leasing with Kelly Honda and the process could not have gone any smoother. The salesman was named Alfredo and he was fantastic, no pressure great personality. Everything he said he was going to do got done. The financial closer was Anthony and he also was very accommodating and knowledgeable and personable. I highly recommend Kelly Honda on the Lynnway in Lynn, you won't be disappointed.
Nice folks! Fair prices! They keep you safe in your car with repairs needed! Thank you!
My service today was done quickly and efficiently. Services done we're clearly explained and I was on my way home in good time. I have been very happy with my new Honda CRV.
Kelly Honda Lynn is excellent great service great prices great staff very easy to work with
Very reliable service ,nice atmosphere Nice adviser Bruno I would recommend Honda service to Everyone
Great service for car service. No appointment necessary, walk in and walk out in half hour.
I dread going to get my oil change! The person I worked with today (Morgan) made it so enjoyable! I really appreciate having helpful and pleasant people when I have to do something I don't particularly like to do!
Very nice experience, Diego Vazquez did a wonderful job.
My experience was nice and easy. They did all my documentation next day !!
John Moore helped out my buddy TJ with a Honda Accord he's been looking for! As a salesperson I appreciate his help!!
Christine was an amazing salesperson for Kelly Honda. Not pushy at all, it was a very pleasant and easy experience. She was very willing to help and work with us. She Had us in and out in two hours with the papers signed and we drove off with the car next day. Fantastic overall experience, we would definitely go back again for another purchase when the time comes.
Great dealer went there to get my oem CF scoop and wing for my type r
I just bought a Honda Pilot about month ago. I have to say the sale man and the service was very good.
The employees were very helpful and my sales person was very knowledgeable no pressure no what he was doing very accommodating I would certainly recommend a Kelly Honda not only for me but for family and friends
My experience was excellent the man that helped me named Cody Michael was a great salesman he really took really good care of us and I felt very comfortable working with him I would definitely see came out the next time I'm interested in buying all leasing another car sincerely Pasquale
Best place ever the customer service here is awesome definitely coming back to this place .
I just got work done at Kelly Honda on the Lynn-way and my experience was fantastic. Customer service was great & my car was left in immaculate condition. I love doing service here!
I was promptly greeted by Krystal, a service advisor, when I arrived in the service entrance. Once I explained the problem I was experiencing with my CRV, she explained to me how the service department would proceed to find the cause of the problem. She said she would call me once the problem was diagnosed. About 2 hours after I got home Krystal called and told me me what they believed was happening. I had brought the CRV in late in the day, so it had to stay overnight. The following morning she called me to let me know how things were progressing. Later in the day she called to let me know that the CRV was ready and explained to me exactly what was done to the CRV and the cost for the repair. I have bought five vehicles from Kelly Honda, and eight more from other Kelly dealerships over the years. The common denominator for all of them has been great service and sales experiences.
Amazing service, thank you Was in quickly and service was done quickly. Very respectful and hardworking team Has always been a pleasure to work with kelly honda.
Great service!!! I always trust and prefer the dealer. Very professional. Thanks to Mr. Joe Gerbino who helped me out rescheduling my appointment and offering a discount for the mistake on the first appt. #Honda #KellyHondaLynn

Welcome to Kelly Honda
The Kelly Automotive Group was established in October of 1965 and has grown considerably since our humble beginnings through three generations of hard-working and dedicated automobile enthusiasts.
Brian Kelly's, Kelly Automotive Group currently has eleven brands and seven locations in Massachusetts. We are a volume leader throughout New England and have been recognized as being a top dealer in the United States and the best place to work.
We believe in his Father, Roland D. Kelly's age-old adage of "Honest Sales and Excellent Service" and know that by treating our employees well and with respect that they will, in turn, provide our customers with a positive experience every time they visit one of our dealerships.
Get Directions To Kelly Honda