2023 Honda Accord Earns Top Safety Pick +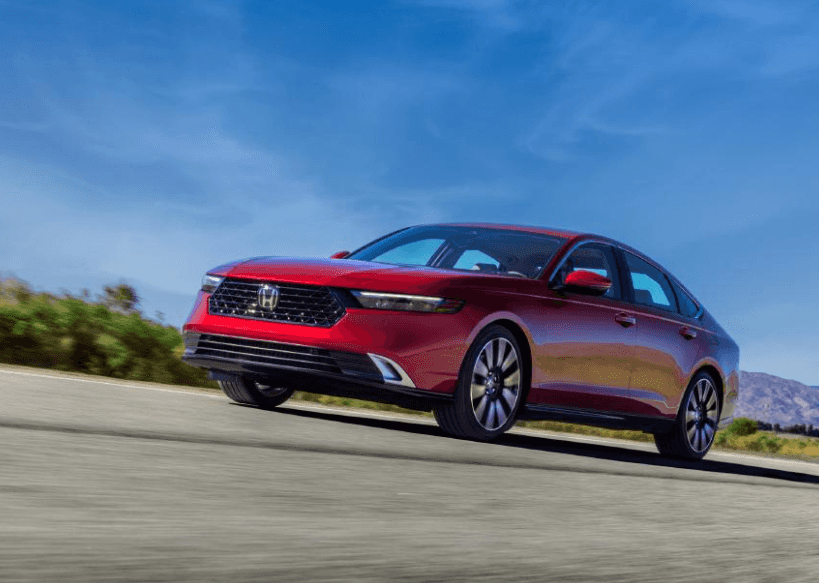 The 2023 Honda Accord has earned the coveted Top Safety Pick + rating from the Insurance Institute for Highway Safety (IIHS). This is the highest safety rating awarded by the IIHS and is a testament to Honda's commitment to safety and innovation in its vehicles.
So, what makes the 2023 Accord stand out from the crowd and earn this prestigious safety rating? Let's take a closer look.
According to Honda, the new Accord is a model that has long set the standard for midsize car safety performance, earned the highest possible IIHS rating in six out of seven evaluated categories. This includes Accord's standard front crash prevention system, which earned a "SUPERIOR" rating in the daytime and an "ADVANCED" rating in the nighttime vehicle-to-pedestrian avoidance tests.
The Accord is equipped with a host of advanced safety features that are designed to keep both the driver and passengers safe in the event of an accident. These features include adaptive cruise control, lane departure warning, lane keeping assist, and automatic emergency braking. These features work closely together to ensure that the sedan stays in its lane, maintains a safe distance from other vehicles, and can quickly respond to any potential hazards on the road.
The Accord also has a strong body structure that is designed to absorb and distribute crash energy away from its occupants. In the event of a collision, the Accord's body structure can help reduce the impact forces and protect the occupants from injury.
Related: 2023 Honda Accord More Energy Than Ever
Additionally, the 2023 Accord has a variety of air bags throughout the vehicle, including front, side, and curtain airbags. These airbags are designed to deploy quickly and help the occupants in the event of a collision.
The sedan also has several driver assistance features that help prevent accidents before they happen. These features include a blind spot information system, rear cross traffic monitor, and a multi-angle rearview camera. These features help the driver stay aware of their surroundings and can help prevent accidents from occurring in the first place.
Overall, the 2023 Honda Accord's combination of advanced safety features, strong body structure and driver assistance features make it a top pick for safety by the IIHS. Honda's commitment to safety and innovation in their vehicles is evident in the Accord's safety rating, and the 2023 Honda Accord is a safe and reliable choice for drivers who value safety above all else.