What's New for Honda in 2022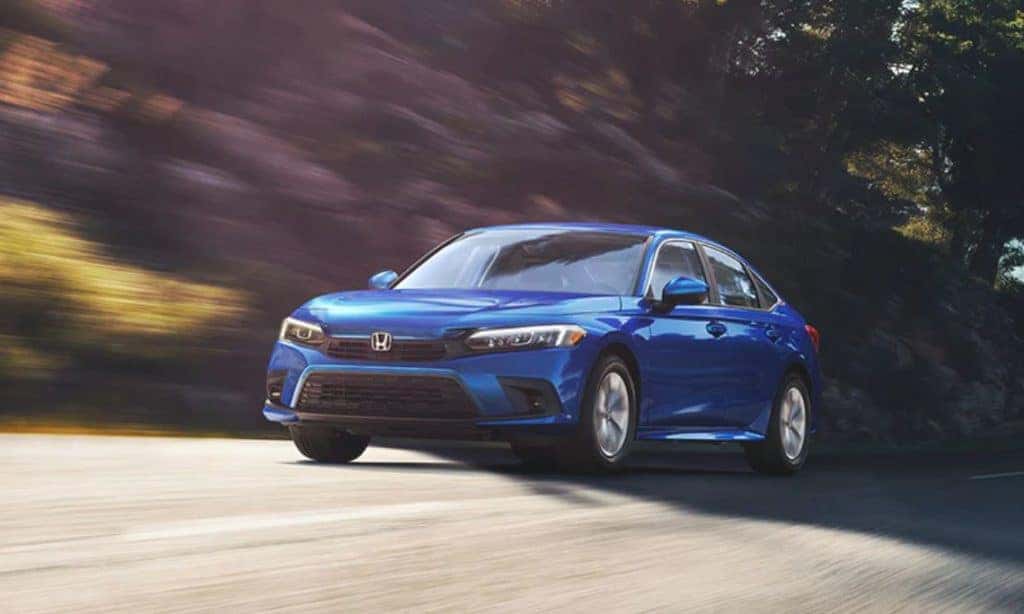 2022 Honda Civic LX in Aegean Blue Metallic / Photo Courtesy: Honda
As we head into 2022, many automakers have been focused on their SUV lineup. While Honda has continued to provide us with new features and refreshed models, they have also doubled down for the new year with a total redesign of one of its best-selling vehicles – the 2022 Honda Civic. Along with the 11th-generation Civic, Honda also has new updates for us going into the new year – take a look:
Honda's redesigned Civic lineup includes the all-new Civic sedan and hatchback, as well as a new Si performance variant. In fact, both the Honda Civic sedan and hatchback took home a Top Safety Pick + Rating recently. According to Cars.com reviewer Aaron Bragman, the much improved Civic "elevates the car beyond its humble compact sedan class". The new interior has its own unique design, with a horizontal dashboard and the option of a high-mounted 9-inch touchscreen (a 7-inch screen is standard). Tech upgrades include wireless smartphone integration, and the top Touring model has a new 10.2-inch digital gauge cluster.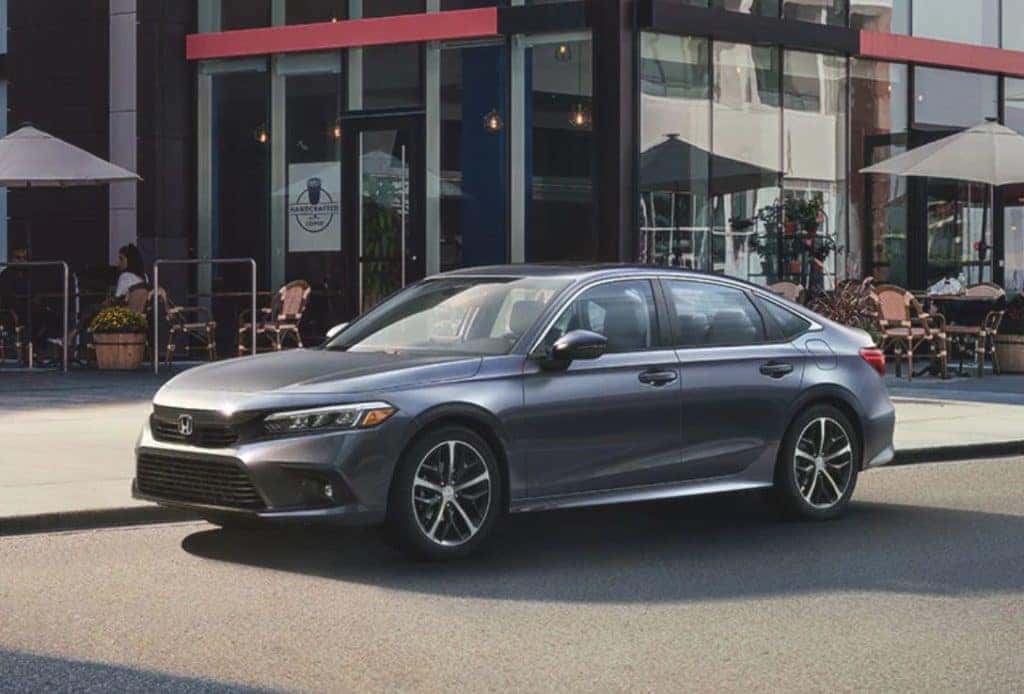 2022 Honda Civic Touring in Meteorite Gray Metallic / Photo Courtesy: Honda
The midsize 2022 Honda Accord, which won Car and Driver's 10Best Award for the 36th time, has replaced the gasoline version's EX trim level with a Sport SE model. The same goes for the related Accord Hybrid, which also features 19-inch alloy wheels, a black rear spoiler, LED headlamps and foglights, wireless Apple CarPlay and Android Auto integration, heated front seats, and an eight-speaker audio system.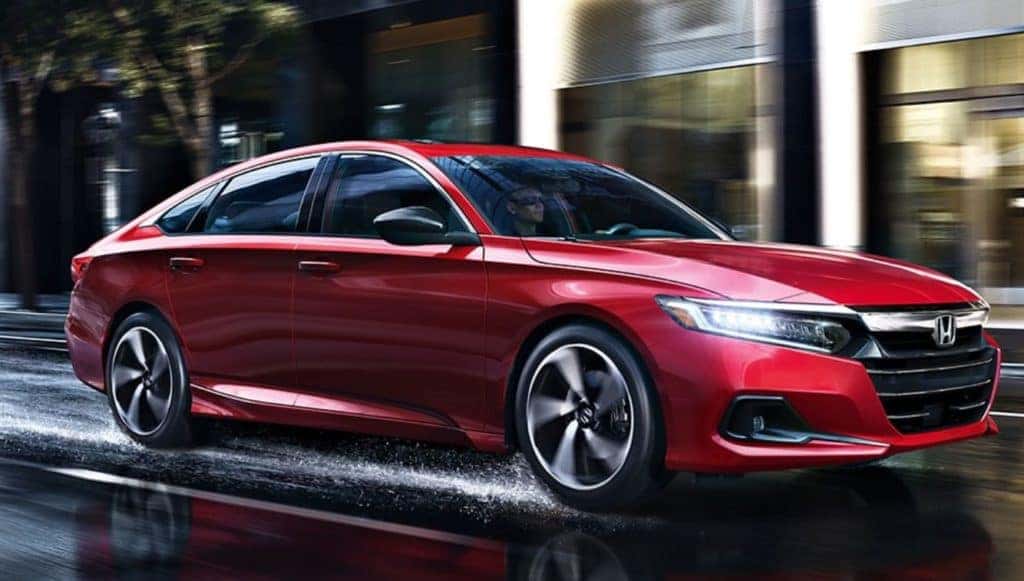 2022 Honda Accord Sport in San Marino Red/ Photo Courtesy: Honda
Honda's two-row mid-size SUV, which is based on the three-row Pilot, gets a more rugged-looking front end for 2022 as well as a new TrailSport model that promises additional off-road flavor. The Honda Passport also has a new rear bumper, large dual tailpipes and new 20-inch alloy wheels (18s for the TrailSport).
Honda Passport's new look bears a family resemblance to the latest Ridgeline pickup. Following the Ridgeline, the 2022 Passport will offer a new Honda Performance Development Package with more aggressive wheels, trim and graphics.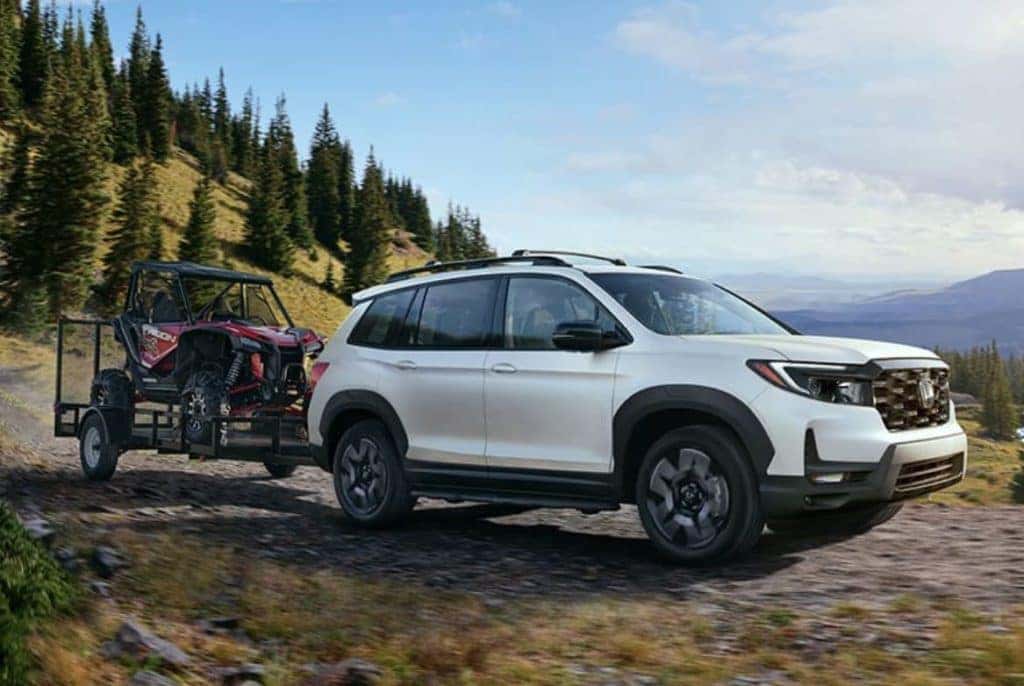 2022 Honda Passport Elite in Platinum White Pearl / Photo Courtesy: Honda