Unmatched Style and Innovation of the Honda CR-V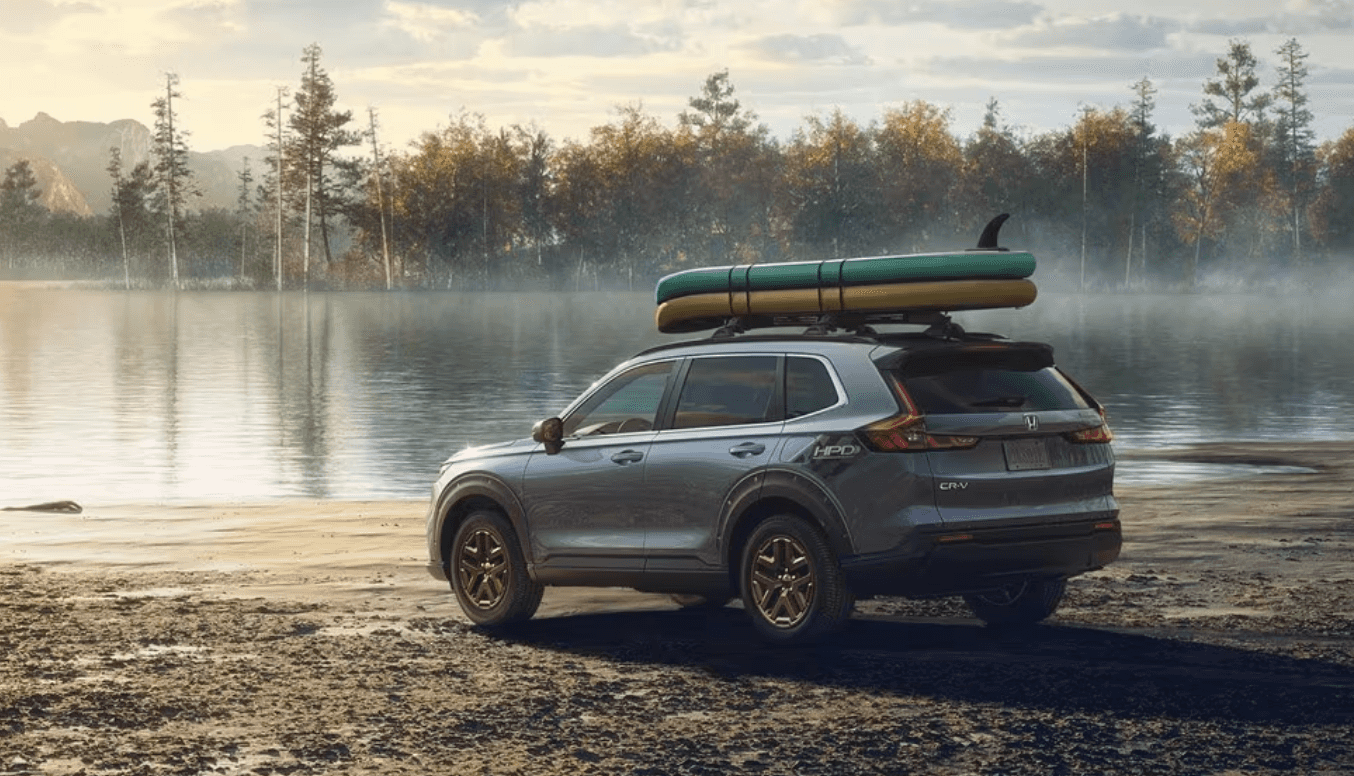 In the highly competitive world of compact SUVs, The 2023 Honda CR-V has consistently stood out as a leader in terms of reliability, versatility, and innovation. As we reach the middle of 2023, America's favorite SUV has once again raised the bar with the latest iteration of their immensely popular crossover.
Here, we will explore the unparalleled style and innovation that make the 2023 CR-V an exceptional choice for modern-day SUV enthusiasts.
Sleek and Modern Interior
The 2023 Honda CR-V boasts a striking and modern interior design that exudes confidence and style. With its bold front grille, sharp LED headlights, and clean lines, the CR-V effortlessly commands attention on the road. The sculped bodywork not only enhances the SUV's aerodynamics but also contributes to its overall aesthetic appeal. The rear features distinctive LED taillights, a chrome-accented tailgate, and an integrated rear spoiler, showcasing Honda's attention to detail and commitment to sleekness.
Related: 2023 Honda CR-V vs. 2023 Toyota RAV4
Luxurious and Comfortable Interior
Step inside the Honda CR-V, and you will be greeted by a thoughtfully designed and spacious cabin. Honda has made sure to prioritize comfort, convenience, and premium materials throughout the interior. The seats provide excellent support and can be upholstered in available leather, providing a touch of luxury. The rear seats offer ample legroom, making long journeys more comfortable for all passengers. The CR-V's flexible cargo space is another standout feature, allowing you to effortlessly accommodate your belongings, whether it's luggage for a family trip or outdoor gear for an adventure.
Advanced Technology and Connectivity
Honda has equipped the 2023 CR-V with a suite of cutting-edge technology features that enhance both convenience and entertainment. The available 9-inch touchscreen infotainment system offers seamless integration with your smartphone, thanks to Apple CarPlay and Android Auto compatibility. Navigation, music streaming, and hands-free calling are just a few taps away. The intuitive and response controls make accessing features effortless, while the available wireless charging pad keeps your devices powered up on the go.
Enhanced Safety Features
Honda is known for prioritizing safety, and the Honda CR-V has certainly proven that. The Honda Sensing suite of driver-assistance features comes standard on all CR-V trims, offering a peace of mind to drivers and passengers. This suite includes features such as adaptive cruise control, lane-keeping assist, collision mitigation braking, and road trip departure mitigation, among others. The CR-V's advanced safety features work harmoniously to help prevent accidents and protect occupants in the event of a collision, making it a top choice for safety-conscious drivers.
Impressive Performance and Efficiency
Under the hood, the 2023 Honda CR-V offers a range of powertrain options, including a responsive and fuel-efficient turbocharged engine. The CR-V strikes a balance between performance and efficiency, making it suitable for daily commutes as well as long trips. The smooth and comfortable ride quality, combined with responsive handling, ensures an enjoyable driving experience across various road conditions. The SUV is also one of Honda's best SUVs for gas mileage.
Overall, the 2023 Honda CR-V continues to set the bar high for compact SUVs, style, innovation, and practicality into one impressive package. With its sleek interior, comfortable interior, advanced technology, and comprehensive safety features, the CR-V offers an outstanding driving experience for modern-day SUV enthusiasts. Get yours at Kelly Honda today!