Why the 2023 Honda CR-V Outshines Toyota RAV4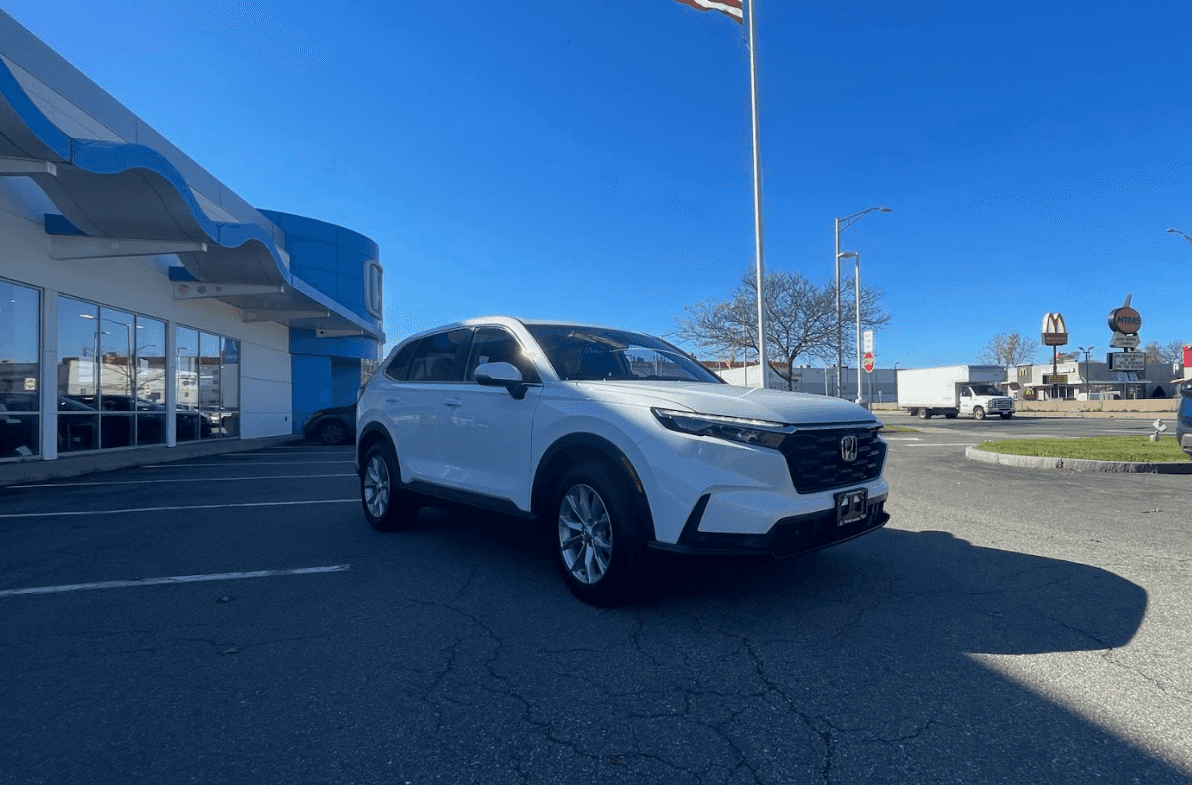 The compact SUV segment is highly competitive, with automakers constantly striving to deliver the best combination of style, performance, and features. In this arena, the 2023 Honda CR-V emerges as a clear winner, outshining its rivals. Here, we will explore the reasons why the 2023 CR-V shines brighter than the 2023 Toyota RAV4.
Exceptional Fuel Efficiency
One area where the Honda CR-V takes the lead is fuel efficiency. With its refined powertrain and advanced engineering, the 2023 CR-V achieves impressive fuel economy ratings, making it a more eco-friendly choice. Whether you're commuting in the city or embarking on a long road trip, the CR-V ensures you will spend less time and money at the pump compared to the RAV4.
Superior Interior Comfort and Space
Step inside the 2023 Honda CR-V, you will immediately notice its well-crafted interior, designed with a focus on comfort and practicality. The CR-V offers ample legroom and headroom for both front and rear passengers, ensuring a relaxed and enjoyable journey. Furthermore, its versatile cargo space provides ample room for all your gear, making it the perfect weekend getaways or daily errands. While the RAV4 offers a decent cabin, the CR-V offers a more spacious and comfortable environment overall.
Advanced Safety Features
When it comes to safety, the 2023 Honda CR-V boasts a range of advanced features that prioritize driver and passenger protection. Honda Sensing, the brand's suite of safety and driver-assistive technologies, comes standard in all CR-V models. This comprehensive suite includes features such as collision mitigation braking, lane-keeping assist, adaptive cruise control, and more. While the RAV4 offers similar safety features, the CR-V's implementation and attention to detail give it an edge in this aspect.
CR-V's Consistency in Consumer Ratings
According to Edmunds, the 2023 Honda CR-V has achieved a higher consumer rating of 4.3 out of 5, while the 2023 Toyota RAV4 garnered a rating of 3.6 out of 5. The Honda CR-V has also earned the prestigious Car and Driver 10Best Award for the fourth time.
Review Highlights
One particular review highlighted the Honda CR-V's solid feel, superior road visibility, and user-friendly climate controls while driving. The Honda CR-V Hybrid model's impressive fuel efficiency, rated at 40/34 mpg city/highway, was also commended. Notably, 61% of reviewers awarded the CR-V a perfect 5 out of 5 stars. Such positive feedback on performance, interior design, comfort, and value further solidifies the Honda CR-V's reputation among consumers.
While both SUVs are formidable contenders in the compact SUV segment, it's the CR-V that shines brighter in several key areas. With its exceptional fuel efficiency, superior interior comfort and space, advanced safety features, and refined ride quality, and reputation for reliability, the 2023 Honda CR-V outshines the competition.
*Written in assistance with ChatGTP